ABOUT US
Discover the Difference – at Heritage Baptist Church
Heritage Baptist Church is an Independent, Fundamental, Baptist Church that is built as was the New Testament Church, by telling others about the saving grace of the Lord Jesus Christ.
Our Worship Services are traditional.  We sing the classic hymns and songs that honor and glorify God.  When we teach and preach, we use the King James Bible. Our desire is to demonstrate through the lessons and messages, the relevance of the Word of God to today's world.  We simply believe that the Scriptures have the answers to the questions that we have in this life.  He wants us to know how to have His blessings in our lives while we serve Him in this world.
Our goals are, to reach the lost and disciple those who are saved to be servants of God. We preach God's Word under his authority; preaching like He intended it to be preached. We believe the Lord intended for the Church to grow and thrive not to stop at any certain point.
Our theme for 2018 is "Grow in Grace".
Here at Heritage Baptist Church, we want the Word of God to show us what His desire is for our lives.  His Word shows us how we can be better people; develop stronger relationships; be better spouses, parents, children, and families.  We invite you to join us as we…Grow in Grace.
We want the Spiritual growth in our lives to be seen in our neighborhoods and communities.  We want to be witnesses for Him in Alexandria, Louisiana as well as in the area of Rapides Parish; the state of Louisiana; the United States; and the world.  We can accomplish this task through the Biblical practices of Soul Winning, Local Church planting, and giving through Faith Promise Missions.
If you have any questions regarding the Heritage Baptist Church, feel free to visit any of our services.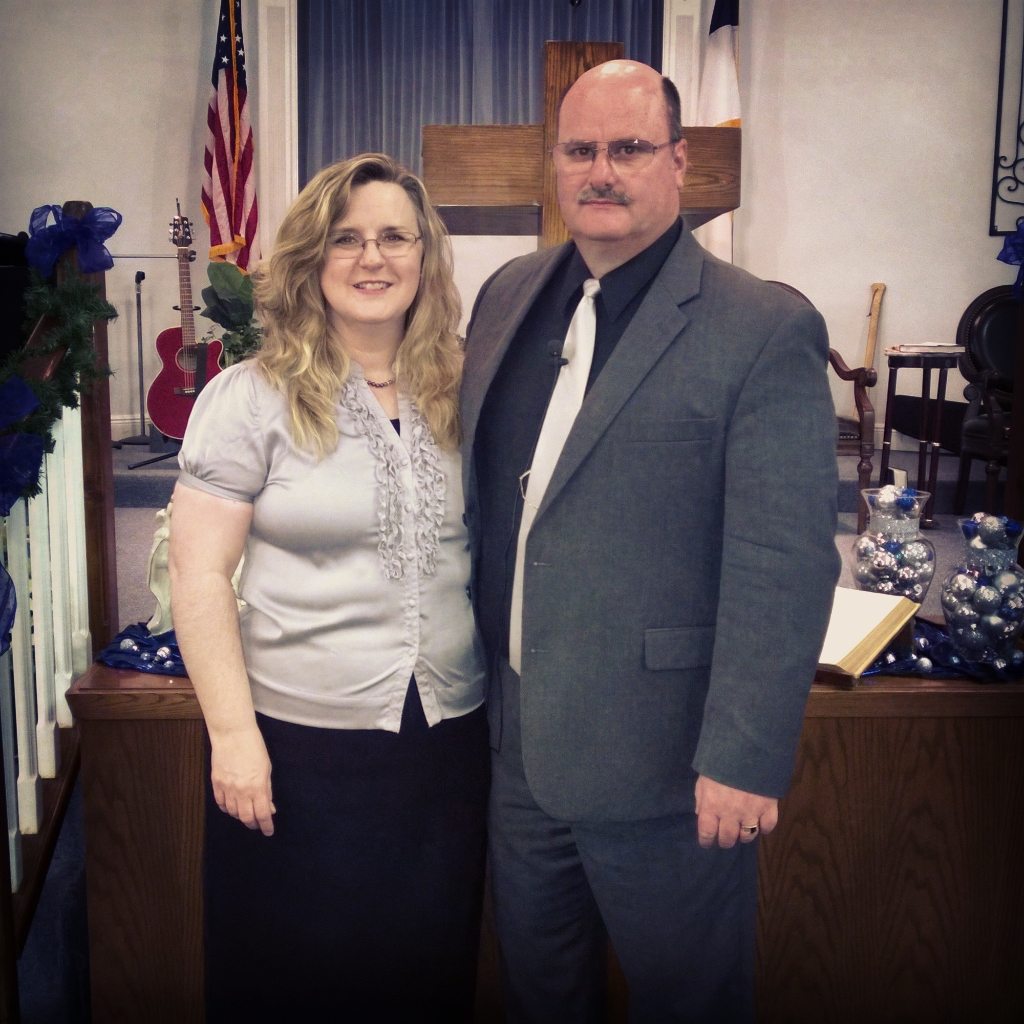 Pastor Vance Curtis
A Word From Pastor
Hello,  My name is Vance Curtis and I am the pastor here at Heritage Baptist Church.  I am originally from El Paso, Texas, and my wife, Hope is from Slidell, Louisiana.   The Lord brought us together in Bible College and we have been serving Him together ever since.  Throughout our years of service to the Saviour, He has allowed us to be used by Him in many areas of Christian ministry.  We have had the honor of being a Youth Director, College professor, Associate Pastor, and Senior Pastor. We have been blessed to serve the Lord in churches in Wisconsin, Louisiana, Texas, and New Mexico.  Now the Lord has brought us back to Louisiana and given me the privilege to pastor here at Heritage Baptist Church.
Hope and I would LOVE to meet you personally.
If you have concerns about where you will spend eternity.  If you are searching for a place to belong. If you have questions concerning God's will for your life.  If you simply long to be around people who love the Lord and want to glorify Him, we invite you to come and check us out.